Agile Teams are Designed to be High Performing Teams
by Patrick Delany
Organizations that embark and progress through an enterprise agile transformation can see significant positive improvements in overall work throughput, time to market, product/service quality, and improvement in team morale 1. One of the main components of these positive outcomes is derived directly from creating an organization of many high performing teams.
Most corporate leaders understand the value of high performing teams but do not fully appreciate the factors required to create and sustain high performing teams. Moreover, these same leaders frequently do not see how their current organization structure and Portfolio and Project Management (PPM) framework prevents the sustainment of high performing teams.
Fortunately, agile teams are designed to be high performing teams. Agile teams, by definition, are long-standing, dedicated, cross-functional, and self-organizing. These attributions create the foundation of how teams can grow into high performing teams. Let's see how each attribute contributes:
Long-standing and dedicated: Team members are solely assigned to one team and one team only. These teams do not disband after each project is complete and then reform into other teams. The team, project after project, lives on. This allows the team more time to develop into and stay at the Performing stage in alignment with Bruce Tuckman's "Forming-Storming-Norming-Performing" model. When we continuously dissolve teams and start new teams, our teams go back to the Forming stage and must work their way through Storming and Norming. Long-standing teams that reach Performing can continue to improve without regressing back to Forming and Storming stages. Multiply this by dozens or hundreds of teams, depending on the size of your organization, and it becomes a significant driver of increased productivity.
Cross-functional: Agile teams are composed of members with different skill sets. Each team should contain all or most of the skills needed to deliver value within the team. This is done to optimize communications by the flow of value. When done right, it results in fewer handoffs, work delays, and mistakes requiring rework. The result is faster, often, much faster delivery of value-added work without having to add more resources.
Self-organizing: In self-organizing teams, customers or users tell the team "What" they want or need. The team decides amongst themselves "How" to complete the job. Leadership supports the team by listening and providing guidance and additional context where needed. Leadership does not task or micromanage team members. The team, the experts, have the authority and accountability to determine how to do the work. Most teams find this incredibly empowering resulting in a sense of ownership and professional fulfillment.
In short, by creating agile teams, you are laying the foundation for the development of an organization of high performing teams.
1 State of Agile Report 2019. CollabNet VersionOne https://stateofagile.com/?_ga=2.263840012.1407853274.1590603925-712540297.1590603925#ufh-c-473508-state-of-agile-report. May 7, 2019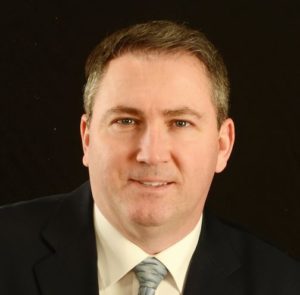 Patrick Delany is a leader in lean-agile enterprise transformational and a Scaled Agile Coach/Trainer with over 20 years of information technology leadership and consulting experience. Patrick has transformed technology organizations, programs, and teams across multiple industries and technology disciplines including management services (operations, program, portfolio), applications development, and infrastructure.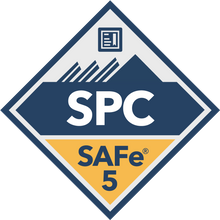 Patrick Delany, MBA, SPC5, PMP, CSM, ITIL v3
Senior Lean-Agile Transformation Coach Consultant