Scaled Agile Framework for the Enterprise  (SAFe) Certification Training
Take your career and your organization to the next level with a Scaled Agile Framework for the Enterprise (SAFe) training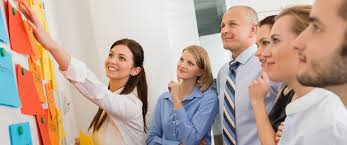 class and certification.
According the most recent VersionOne State of Agile Report, the Scaled Agile Framework in the most widely adopted technique for scaling agile.
eSelect Consulting training classes are a step above the competition.
All of our instructions are:
SAFe Program Consultant Certified with actually coaching experience
Highly Rated Instructors with course feedback ratings well above average
Very proficient and fluent in English
Moreover, every eSelect Consulting Courses come with:
Complementary lunch and beverage service
A complementary happy hour networking event
Follow on drop in study sessions to progress towards your certification
Private In House Training: Our Lean Agile Training Specialist come to your location to train your staff.
Contact Us Now to plan your Agile Training Events
Public Agile Certification Training:  Our Lean Agile Training Specialist provide industry leading certification classes to help you grow professionally and make you more valuable in the competitive job market.
Visit our Current Training Offerings to take the next step in your career.