The Most Effective Way to Include Remote Participants in PI Planning
by Patrick Delany
Face-to-face communicating and collaborating are the most effective and efficient methods of conducting Program Increment (PI) Planning. Ideally, all participants would be present in the big room during the planning process. However, these interactions are not always possible due to remote participants who are unable to travel. Sometimes participants are located at centers, dispersed around the globe, and company budget constraints prohibit them from traveling. When participants are unable to travel, no matter the reason, it is important how we accommodate them during the PI Planning collaboration efforts. The approach will change depending on the number of participants offsite, few or many.
Here are a few tools to aid in the efficacy of PI Planning when you have remote participants and distributed Agile Release Trains (ARTs):
Video Conference Technology. An audio conference bridge is not enough. Video conferencing technology is necessary for remote participants because it allows them to see who is speaking inside the big room.
Screen Share. All presentations should be broadcast over a screen sharing platform like WebEx or Microsoft Teams.
Team Breakout Sessions. Breakout sessions in the big room are loud and noisy, which renders a tool like speakerphone useless. Remote participants are effectively left out. To overcome this issue, each team with remote participants should go to a smaller conference room for breakout sessions. If smaller conference rooms are unavailable, send team members back to their desks to utilize a conference bridge and screen share platform to engage in planning. When the breakout session concludes, all participants should return to the big room(s) for planning reviews and team readouts.
Agile PPM Tools. When all participants are planning in the same location, tools like paper and post-it notes create great visibility. However, when you have to accommodate remote participants or distributed team members paper and post-its are ineffective. The team should do their planning directly in the PPM tool (i.e. Azure DevOps, Jira, Rally, etc.). This applies to not only refining user stories but also includes the identification of risks, impediments, and dependencies.
Facilitation. Facilitating PI Planning is often like herding cats! It is even more challenging when the event is distributed, or you have a few remote participants. In these situations, the Release Train Engineer (RTE) can implement a few of the following strategies to encourage engagement from the remote participants:

Book and communicate the video conferencing, screen sharing, and breakout room information to all stakeholders in advance of PI Planning. Also, include the locations for all teams.
Test all the telecommunication and screen sharing technology across all remote locations in advance of PI Planning. Have an audiovisual team member available at each site.
Do not use your own laptop to facilitate video conferencing or screen sharing. You will not be able to research or troubleshoot. Get a loaner or dedicated laptop for the event. This also applies to all remote locations.
Make an extra effort to keep remote participants engaged. When speaking, ask and address questions from remote locations first.
Set up a go-to person for all remote locations other than the RTE or other presenters.
Utilize distributed applications like Brown Bag or Survey Monkey to help facilitate the Fist of Five and PI Planning Retrospective.
With a little pre-event planning and these tips, you should be on your way to a successful remote PI Planning event.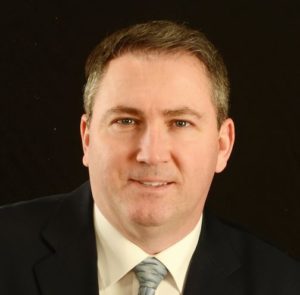 Patrick Delany is a leader in lean-agile enterprise transformational and a Scaled Agile Coach/Trainer with over 20 years of information technology leadership and consulting experience. Patrick has transformed technology organizations, programs, and teams across multiple industries and technology disciplines including management services (operations, program, portfolio), applications development, and infrastructure.
Patrick Delany, MBA, SPC5, PMP, CSM, ITIL v3
Senior Lean-Agile Transformation Coach Consultant