Start With Scrum to Change Behaviors
by Patrick Delany
At the start of a transformation, teams often ask, "Should we be Scrum or Kanban?" Scaled Agile Framework for the Enterprise (SAFe®) recognizes both, Scrum and Kanban, as a basis for organizing and operating a team. Outside of SAFe®, many teams are oriented towards Scrum or Kanban as well. Many teams, utilizing either framework, have been successful.
Scrum has its origins in software development. It limits the amount of work, or batch size, by timeboxing the amount of work time to a two-week sprint or iteration.
Kanban has its origins in manufacturing. It limits batch sizes by controlling or limiting the amount of work in process, at any point in time, to maximize throughput or output.
Although Kanban can be very effective for mature teams, I tend to recommend Scrum more often (especially for new or less mature teams). The reason is simple. Scrum is hard. To complete a well-defined story in two weeks requires discipline, coordination, and ample knowledge of your domain. Delays of days or weeks are most likely to occur due to open-ended handoffs, limited transparency, and misalignment on priorities. In a non-timeboxed system like Waterfall or Kanban, we tend to just accept delays. However, with Scrum, day or weeklong delays are the difference between success and failure. In Scrum, we are forced to address these systematic causes of delays. In Kanban, even though Kanban speaks to the importance of addressing these delays, it just doesn't have the psychological force of failure to motivate teams and organizations to change.
The "failure factor" is what forces teams and organizations to attack their bottlenecks and organizational misalignments. Scrum essentially raises the bar of success, and everywhere I go teams and organizations want to succeed. Scrum forces them to up their game.
Conversely, with Kanban, teams often migrate their existing disjointed processes and are not psychologically triggered via the "failure factor" to change. The result is months and years go by, and the only noticeable transformation has been adopting an agile vocabulary.
Please don't read this as if I do not like Kanban. In fact, I strongly recommend Kanban for mature teams that have successfully adopted and operated with Scrum. For cross-functional teams, which means many people on the team can do each other's jobs, Kanban is a great way to leap to the next level by becoming leaner. This topic is for another day…
So, in short, start with Scrum. Fail at first. Struggle to get better. In a relatively short period of time, you will noticeably improve and be on your way to a successful agile transformation.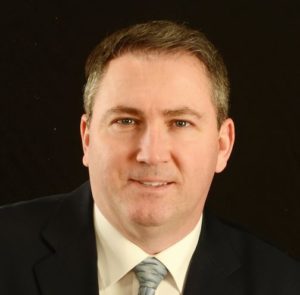 Patrick Delany is a leader in lean-agile enterprise transformational and a Scaled Agile Coach/Trainer with over 20 years of information technology leadership and consulting experience. Patrick has transformed technology organizations, programs, and teams across multiple industries and technology disciplines including management services (operations, program, portfolio), applications development, and infrastructure.
Patrick Delany, MBA, SPC5, PMP, CSM, ITIL v3
Senior Lean-Agile Transformation Coach Consultant