Grow Your Own Release Train Engineers
by Patrick Delany
As an agile coach, I often get asked, "Do you know any good Release Train Engineers?"  My answer is always the same. "Yes, but none that are looking for a new job."
Going out and hiring a Release Train Engineer (RTE) is not an easy endeavor.  RTE's are in short supply.  It is a relatively new role so there are not a lot of them out on the job market looking for work.  Plus, the RTE is not as easy to identify as more established roles such as Scrum Master and Project Manager.  You just cannot do a LinkedIn or Indeed search for Release Train Engineer and turn up a pool of available and qualified candidates.
However, you still need RTE's.  Good RTE's are critical to the success of your delivery pipeline and agile transformation.  The RTE is the servant leader of the Agile Release Train (ART).  He or she is responsible for facilitating the big room planning sessions, leading the execution of the development teams and coordination with the product team and other stakeholders within the enterprise.  In short, it is a big role that requires expert knowledge of not just agile delivery practices, but also the organization where the RTE will operate.
The RTE role is the Program Manager for the delivery train. Program managers, unlike project managers, rely on expert knowledge of the domain in which they operate to be successful more than the expertise of processes and technology.  The domain includes knowledge of the industry, company, departments, and people within the company.  In many ways, a program manager is more of a connector, communicator and problem solver that a process expert.
For this reason, I recommend you grow RTE's from your internal talent.  This way you will be able to leverage the deep organization and domain level knowledge that is unique to your company and took years to develop.
Growing RTE's internally is straight forward.  It starts with identifying the right internal candidates.  A good RTE has good knowledge of your enterprise, the technology, people and processes.  He has good people and leadership skills.  Most companies have a ready pool of these types of people.  The key differentiator is identifying someone comfortable and capable of speaking in front of a large audience and leading the group toward completion of a common goal.
Once you have selected the right people, a combination of training and hands-on coaching will help you develop your internal talent into capable Release Train Engineers.  My preferred approach is to provide upfront role-specific training and then building on that with real-time lessons and coaching as the release train prepares for and conducts big room planning, program execution, and other planning increment events.
If you follow this approach, you will have very capable Release Train Engineers in the span of a couple planning increments.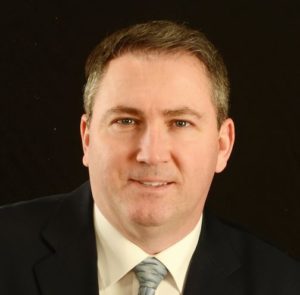 Patrick Delany is a leader in lean-agile enterprise transformational and Scaled Agile Coach/Trainer with over 20 years of information technology leadership and consulting experience. Patrick has transformed technology organizations, programs, and teams across multiple industries and technology disciplines including management services (operations, program, portfolio), applications development, and infrastructure.
Patrick Delany, MBA, SPC5, PMP, CSM, ITIL v3
Senior Lean-Agile Transformation Coach Consultant